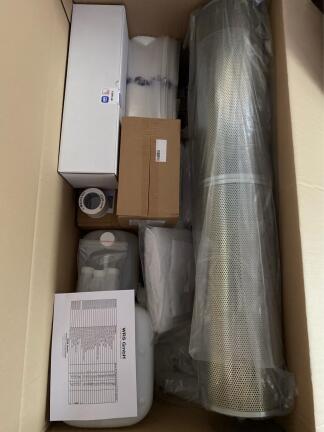 3 Factors to Consider When Selecting a Service Kit Supplier
The Right Parts at the Right Time: A supplier that can tailor service kits for your wind turbines to your specific needs and configuration, ensuring you receive the right parts when or even before you need them. It is of great advantage, if the supplier of service kits has direct access to the Original Manufacturers of the components required.
Comprehensive Support: Beyond providing wind turbine spare parts, cleaning supplies, as well as lubricants and greases, we are committed to your requirements by offering the guidance and resources needed to carry out maintenance tasks on your wind turbines effectively.
Customization Expertise: Wind turbine service kits are a critical part of your annual maintenance routine. Quality and comprehensive support play an essential part in the decision making process.
Please contact us to discuss your service kit needs and what we can do to facilitate your sourcing.